With almost 80 million people from all over the world visiting yearly, the United States are a very popular travel destination. Yet, there definitely is a lot to discover around the globe and you might be wondering if a trip to the US is worth your time and money.
Keeping in mind the enormous size and diversity of the country, there are certain facts you most definitely can expect from your visit. So, if you're having trouble deciding wether or not to explore the land of opportunity, here's a list of things you will love about travel in the United States.
1. Dazzling Landscapes and Exceptional Nationalparks
It really doesn't matter which state you'll decide on visiting – you'll be greeted by breathtakingly beautiful nature in every part of the country. From monumental deserts in the Southwest, to Florida's carribean beaches, snow-covered mountains in Colorado, rough coasts in Maine or never ending sunshine in California – just pick what you like and get going.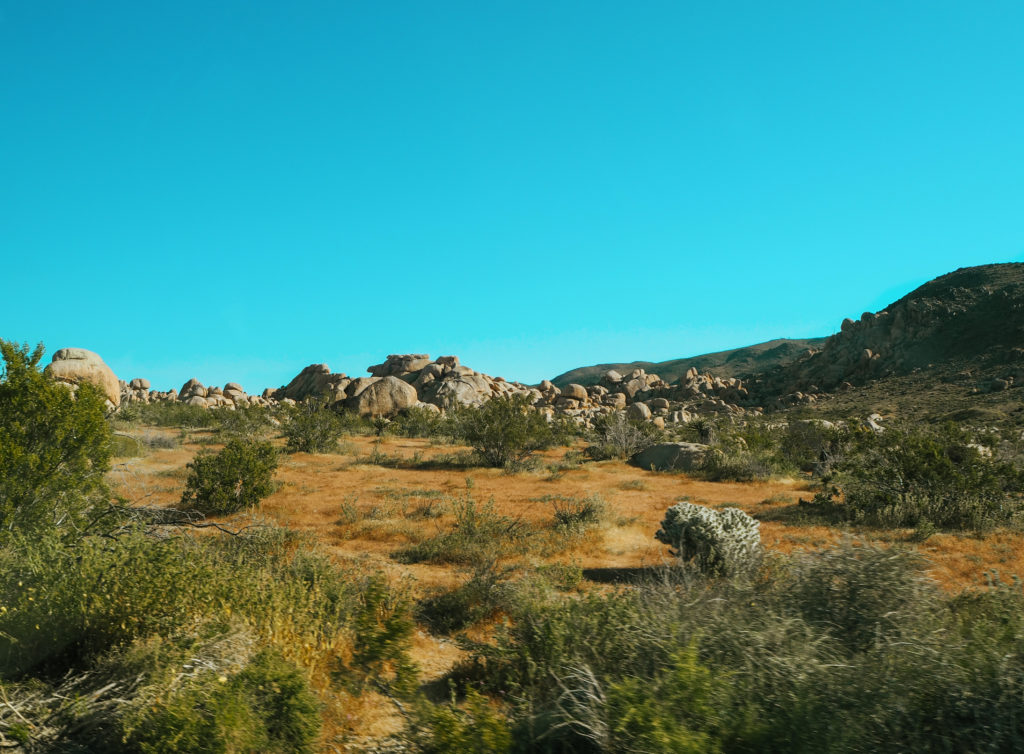 Even though I'd highly recommend it, you don't even have to pay for a visit to one of the many Nationalparks to encounter extraordinary landscapes and stunning views. Just being out on the road might most certainly be enough to experience Americas beautiful nature. Speaking of roads, this is leading me directly to the next topic.
2. Epic Roadtrips
Just pack your bags, pick a catchy playlist and hit the road. Endless freeways surrounded by unparalleled nature, quirky towns in the middle of nowhere and a tremendous amount of freedom – driving through the States is definitely an experience you shouldn't miss.
It is so much fun to be out on the road for hours and it never gets boring. The further you get away from metropolitan areas the more relaxed traffic and driving gets. The scenery around you is epic and can quickly change in just a few miles.
And the best thing is – the possibilities to designing your next roadtrip are endless!
3. Friendly People Everywhere
Whenever I talk about the United States, I cannot speak highly enough of how welcoming and friendly most Americans are. It's not only the common warmth you encounter in stores or restaurants, that's often proclaimed as merely superficial – a notion I certainly do not share.
Even if you are not the most outgoing person it is super easy to socialize while traveling. I also admire and love how attentive people are. Without me even asking for help, I experinced quiet a few situations in which complete strangers proved to be super supportive.
Especially if you are traveling alone this makes you feel way more comfortable.
4. Yummy (Fast)Food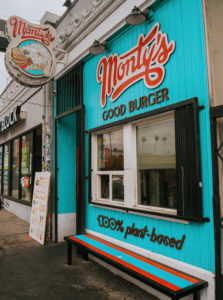 If you are a vegan like me, you probably know how challenging it can be to find the right spots to eat while traveling. It's hard enough to find good food being out exploring unknown places, let alone finding vegan- or at least vegetarian-friendly options to fill your empty tummy. From my experience this is not a big issue in the United States. As divers as its nature so is the cuisine. If you're interested in how to find vegan food while traveling in the USA, check out my blogpost on plant-based eating in the US.
The bigger the city the more options you get but even out on the road there always seem to be really nice places to dine or have some snacks. I already talked about how friendly people in the US are in general. So I can almost guarantee you that whatever special diet you're following, you will be greeted with sympathy. Even if there's no vegetarian/vegan option on the menu people are happy to make a few adjustments to your liking.
Last but not least, we're talking about the USA – fast food capital of the world. In this case quantity brings quality. Just skip ordinary fast food chains you'll find anywhere around the world and rather go for smaller or more local places and you'll experience a very different definition of fast food. In the US it is rather easy to order an entirely plantbased Burger that actually tastes delicious and fresh.
After giving you a glimpse of what I love most about the US I am super interested in your experiences. Have you ever been to the United States? What do you love most about the country or what would appeal to you to finally take the trip?