A place where you can hang out and relax, play or cuddle with some rescue dogs, while you enjoy a nice cup of coffee sounds like heaven to you? Well then, you should definitely visit The Dog Cafe in Los Angeles.
I am a huge animal and especially dog lover, so stalking cute dogs on Instagram became some kind of daily routine for me. This is how I discovered The Dog Cafe in Los Angeles a few years ago. I started following their work on social media and during my last trips to LA, visiting The Dog Cafe became a regular feature whenever I'm in town. I figured it's about time to share this amazing place and dedicate a few words to its awesome mission.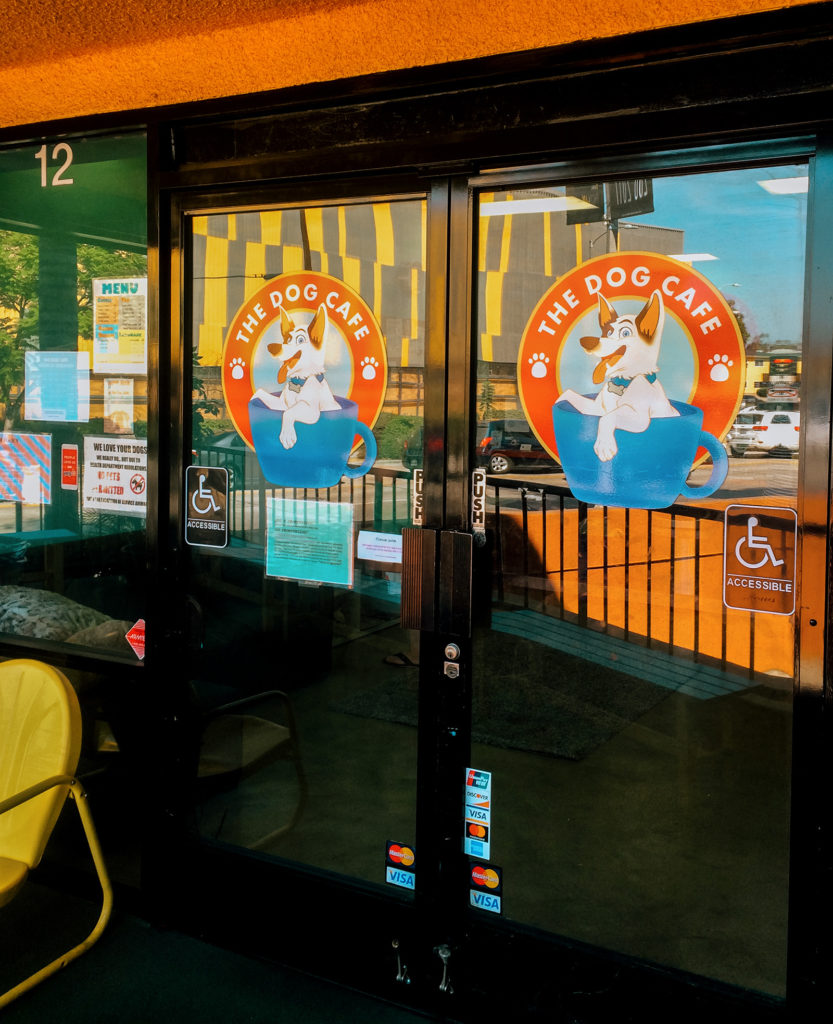 Just as the name suggests, at The Dog Cafe you can simply enjoy a cup of coffee, tea or lemonade being surrounded by your favorite furry friends.
Hands down, cuddling and playing with cute puppies is inherently great but there's more to The Dog Cafe than just encountering friendly pups. If you happen to fall in love with one (and believe me it happens in a second) you're in luck (or maybe rather in trouble). All dogs you're meeting are looking for their forever homes, as they are all rescues from local shelters in and around Los Angeles.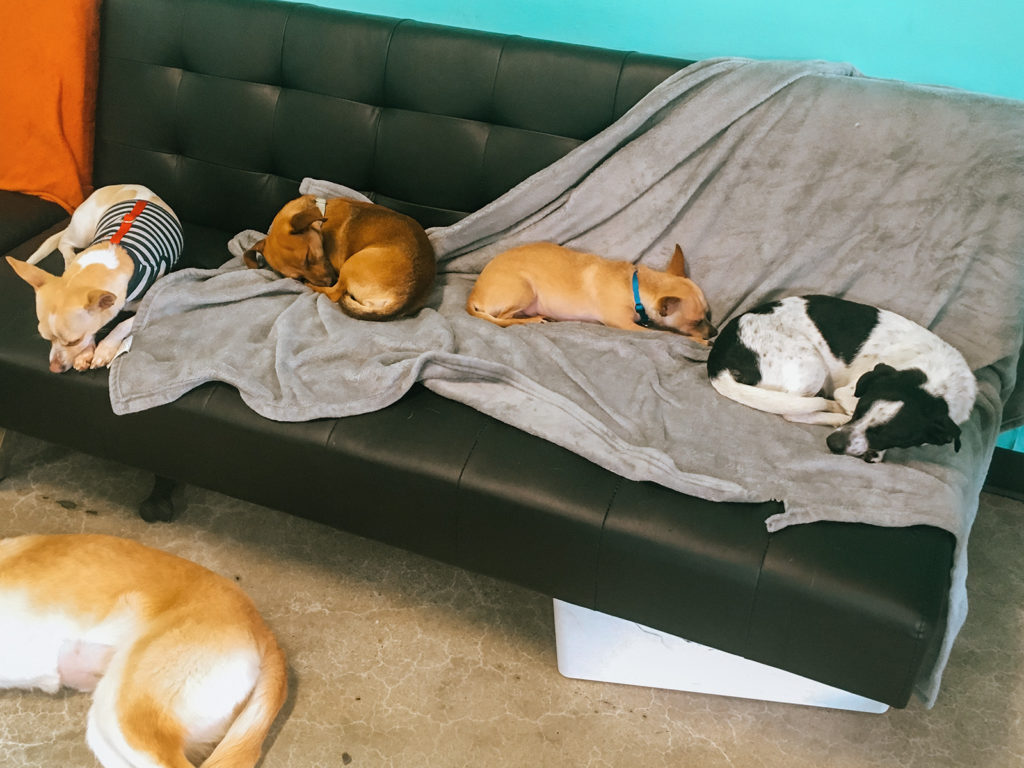 In a comfortable space for both you and the animals you get the opportunity to adopt or simply spend some quality time with dogs. So even for people unable to have pets or not wanting to fully commit to adoption The Dog Cafe offers a fun experience.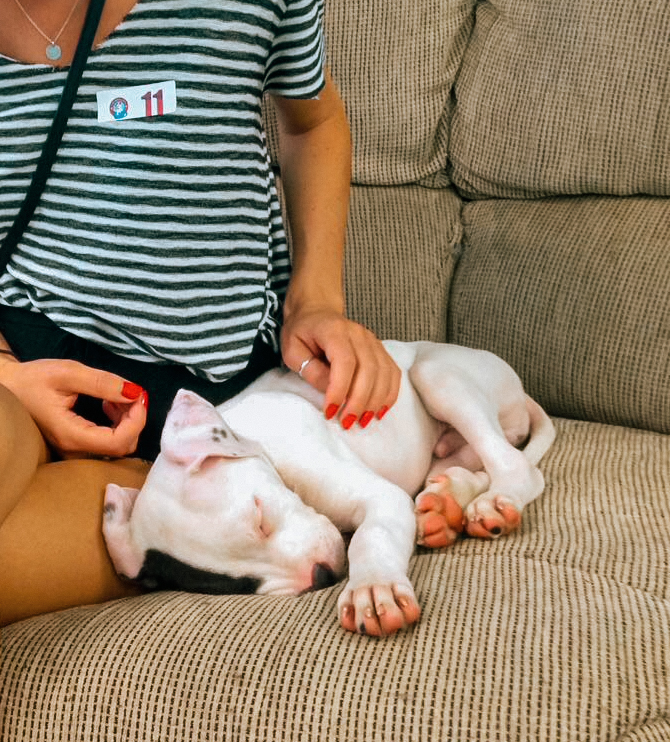 Can't wait to meet the dogs? While Walk-Ins are welcomed, I'd certainly recommend to make a reservation* in advance, as available spaces tend to fill up fast. You simply book a time slot of 60 minutes in the dog lounge online.
There is an entry fee of 15$ per person and hour. Since The Dog Cafe is a non-profit, your admission goes towards the rescue of the dogs.
By visiting The Dog Cafe you're not only set to have a great time by getting your puppy fix, you're also supporting a great cause. The Dog Cafe's mission is to revolutionize dog adoption by hooking up dog lovers with rescue pups in a more positive and natural environment.
You should arrive a couple of minutes before your doggie-date officially starts. That way you have enough time to check in and order a drink of your choice.
The main entrance and Cafe are in a seperate room. Once your visit actually starts, you walk over to a room next door to meet all the dogs.
Now you can play and cuddle as much as you and the dogs like. There is staff around to answer all your questions concerning the pups, so feel free to ask them anything. Especially if you're actually looking to adopt one of the rescues.
Time flies and the hour you get with the pups passes by quickly. Prepare yourself, saying goodbye to all these adorable dogs is tough. Given my 11 hour flights back home, I've never been able to adopt any of the dogs I fell in love with. Yet my visits to the Dog Cafe definitely encouraged me to finally give a home to a rescue pup instead of just 'shopping' from some dog breeder.
*Note: Due to Covid-19 The Dog Cafe is currently closed to "flatten the curve". You can still browse their website as they list all the dogs that are up for adoption on there.
What about you. Have you ever been to The Dog Cafe or would it be a place worth visiting for you?