While it's rather difficult for most of us to travel (or even get out to explore city life) right now, you can still enjoy some sunny California vibes on your TV. Los Angeles is by far my favorite city on earth, so naturally I'm a huge sucker for every content relating to it. With LA being the home of Hollywood and its many production studios there are countless movies and shows set in the City of Angels. If you're looking for more authentic Los Angeles vibes aside from the rather generic Hollywood image of the town, you have to look a little closer though.
That's why I'm sharing my top three TV shows starring Los Angeles to enjoy sunny California – wanderlust included.
Favorite TV Shows Starring Los Angeles
LOVE (Netflix)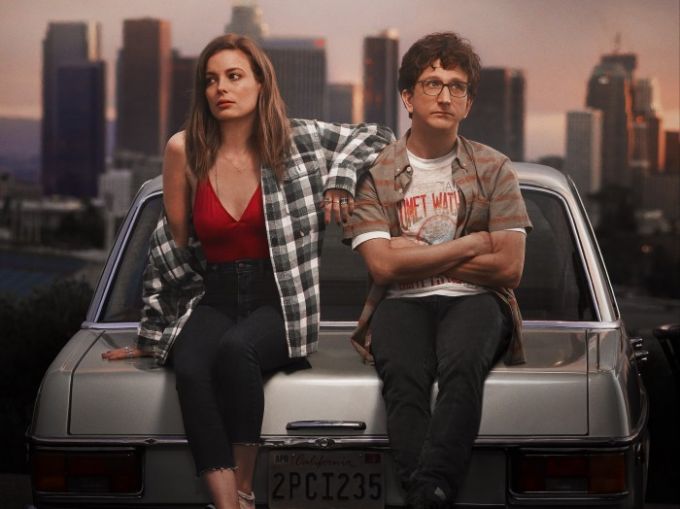 Netflix's romantic comedy Love follows two rather unalike Angelenos developing their charming yet often turbulent relationship. Mickey (Gillian Jacobs), a radio producer and recovering addict with all her flaws and laid-back attitude is a very relatable and hard not to love character. When she meets Gus (Paul Rust), an adorable neurotic on set child celebrity tutor and aspiring screenwriter in a gas station around the corner, the quirky love story begins.
Since Mickey is an Echo Park resident, a lot of the show is set in East LA which to me is perfect to catch some vibrant LA vibes. The easygoing, diverse neighborhood is a hidden gem. With it's many parks and a cute lake right in the center, Echo Park feels like an urban oasis. Watching the show in the comfort of your couch this atmosphere easily translates through screen, which makes Love one of my all time favorites.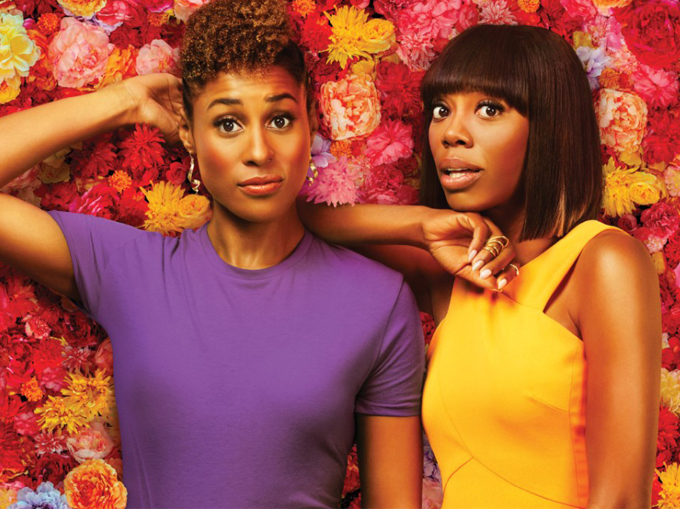 Creator Issa Rae stars as Issa Dee, who together with her best friend Molly (Yvonne Orji) tries to navigate her way through complex personal and professional LA life. Centering on love, friendship and career paths Insecure is a captivating comedy-drama series that is super fun to watch. The characters are well developed and immediately pull you into their lifes and struggles.
Insecure brilliantly combines LA's Hollywood version with the one locals know and enjoy. From Issa's Inglewood apartment to hip greenhouse restuarant Commissary in The Line Hotel in Koreatown, Ethiopian restaurant Merkato or the California African American Museum – through the show viewers get to experience a divers and unique Los Angeles, that proofs to be far more than just glamour and crime.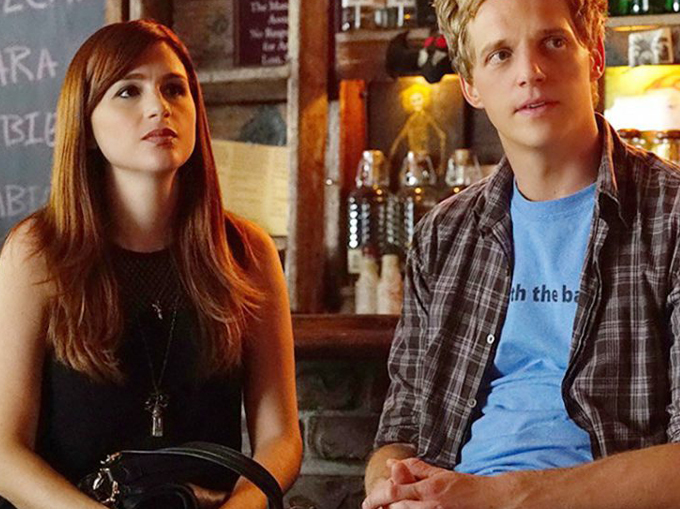 Like Love, FX's You're the Worst focuses on the turmoils and struggles of modern dating and relationships. Aya Cash portrays destructive publicist Gretchen who is, as well as her cynical male counterpart Jimmy, convinced that relationships aren't really worth a try. As you might have guessed, they can't stay away from each other either and give it a shot anyways. Their rollercoaster of emotions is, yet at times tough to watch, pretty hilarious and highly entertaining.
Not just during their Sunday Funday activities we can follow the show's characters around several Los Angeles locations. The environment is a crucial part of the show and provides meaning to its tone, as it is filmed only on location. So again we can take in a lot of East LA's vibrant culture, from the protagonists' Silver Lake residence to Echo Park and Los Feliz. So sit back, relax and enjoy some unique Los Angeles vibes while following Gretchen's and Jimmy's adorable drama.
So in case you miss exploring Los Angeles as much as I do right now, just turn on your TV and start binge-watching these shows – sunny LA vibes guaranteed!
Do you have a favorite show that mentally carries you to another place?