Spring is finally here! It's a wonderful season no matter where you are. Spending this part of the year in the desert is exceptionally beautiful though. Here are my top five reasons to visit the desert in spring.
1. Pleasant Temperatures
While the desert's landscape is fascinatingly beautiful its climate can be rough. The winters get cold, sometimes even snowy and the summers are super hot and dry. If you're not used to these rather extreme climates, your trip to the desert might end in some disappointments. Supposedly fun activities like hiking turn into exhausting experiences. During spring the temperatures in the desert are really pleasant though, offering perfect conditions to actively explore the wonderful nature. The wet season is now over (yes, it actually does rain in the desert) and the temperatures usually climb up to 20-30°C/70-85°F. If you're looking for some comfortably warm and sunny days, you should definitely visit the desert in spring.
2. Desert in Bloom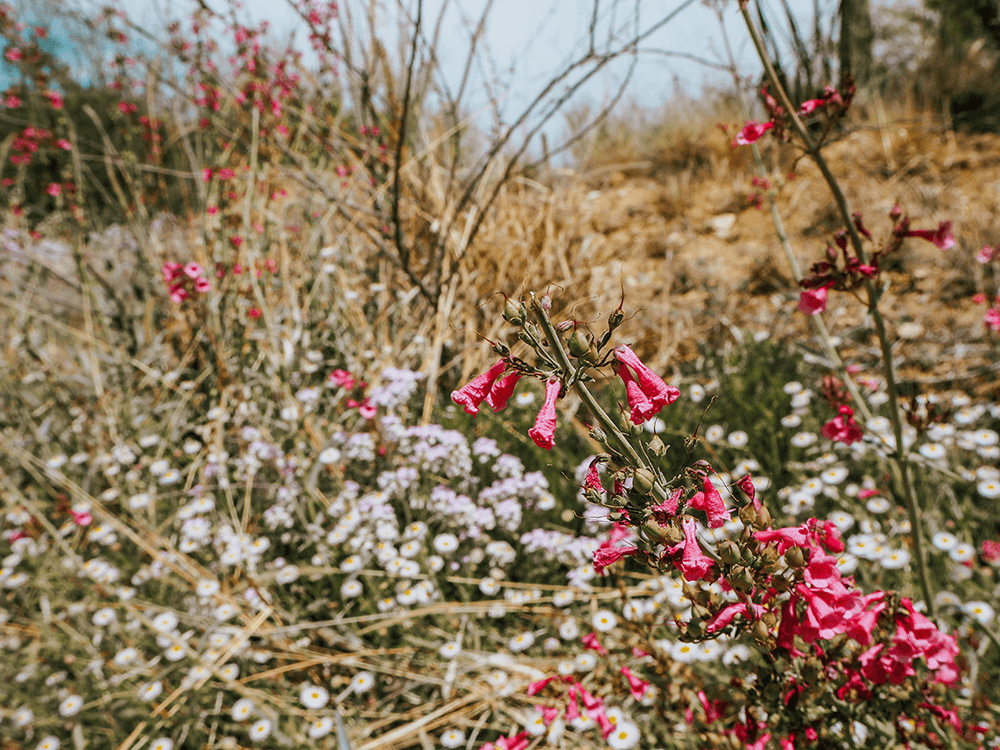 Thinking about the desert, flowers probably aren't part of the picture that pops into your mind. The southwestern deserts aren't just lifeless areas of sand and rocks though. Depending on the amount of rain during wet season, deserts actually burst into bloom in march/april. If you visit the desert in spring and are lucky, you'll be able to enjoy the prettiest blooming cacti and endless fields of desert wildflowers. To see a landscape so dry and rough burst into color is a magical experience you shouldn't miss out on.
3. Magic-hour light
You know that time of day when everything seems to be illuminated in the most beautiful golden lights? Well that's called golden (or magic) hour. That time of the day, when the sun is close to the horizon, letting the world around you glow. The early spring sun in the desert remains rather low almost all day, so you can enjoy this special light not just for a short period of time. Plus, sunrise as well as sunset don't happen extremely early or late during the day. To enjoy these beautiful views you won't have to get up in the middle of the night!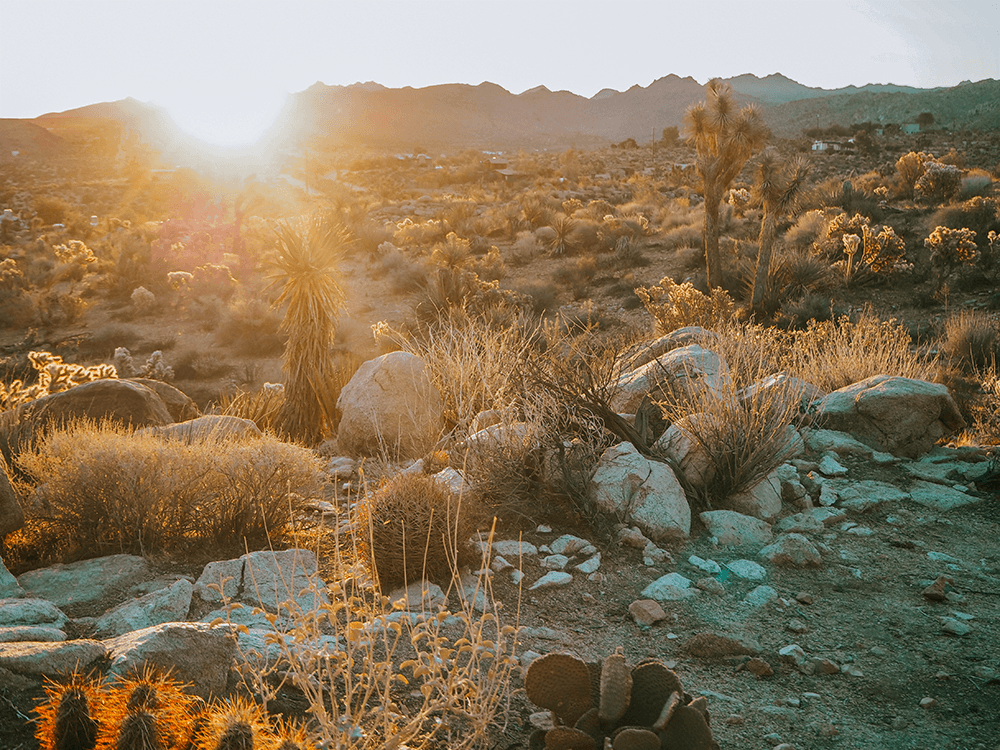 4. Stargazing at its Best
The usually low populated desert areas create perfect conditions to experience a sky full of stars, totally clear of any light pollution. Since the winds tend to be rather strong during springtime you can also expect that there won't be any haze clouding your vision. But beware, the spring desert nights are pretty chilly, so don't forget your blanket to stay cozy under that sparkling night sky.
5. Avoid the Crowds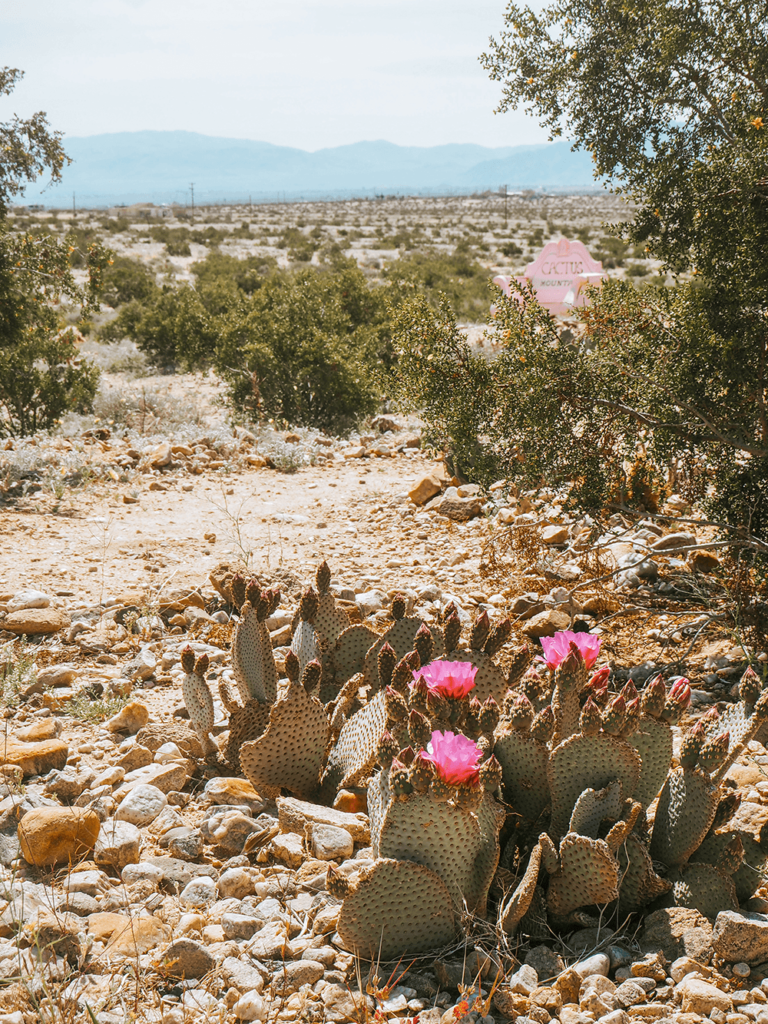 Especially if you're planning to visit one of the many impressive national parks, the busiest season will be between june and august during summer break. Exploring the southwestern deserts in spring, early march and april, you're most likely able to take in the whole beauty of nature by yourself. One exception might be the greater Joshua Tree area in Southern California. Here, the popular Coachella music and arts festival takes place in april that attracts people from all over the world. If you don't mind the hipster and influencer spreading across the desert, you'll be fine though 😉
Before you start packing your bags now, check out my Joshua Tree Travel Guide for some inspiration on what to see and do.